Shamrock, Thistle and Rose Council No. 2 Knight Mason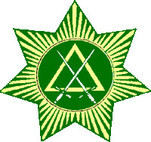 The Order of Knight Masons is an invitational and honorary Masonic body comprised of Master Masons who are also members of a Royal Arch Chapter.
The order is secular and chivalric in nature. Its members meet in Councils of Knight Masons which are governed by the Grand Council of Knight Masons U.S.A.
The Order of Knight Masons is a system of three degrees: Knight of the Sword, Knight of the East, and Knight of the East and West.
Councils of Knight Masons are individually presided over by an Excellent Chief and the degrees are conferred separately upon candidates. The Degrees communicate the story of the efforts to build the Second Temple in Jerusalem. They honor and complete the sequence of universal Masonic degrees that are conferred within the Irish system.
For more information please visit our website.
or our Facebook page