Fayetteville Chapter No. 332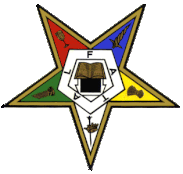 The Order of the Eastern Star is the largest fraternal organization in the world in which both men and women may belong. There are presently approximately one million members worldwide. The Order is dedicated to charity, truth, and loving kindness.
The Order of the Eastern Star is a social order comprised of people with deep spiritual values; however, it is not a religion. A belief in the existence of a Supreme Being is a requirement for membership. A strong fraternal bond exists between its members.
A wholesome relationship of sisterly and brotherly love is brought about through the high principals which are exemplified in the lives of the members. The personal welfare of the members is vital to all of those in the Eastern Star, and it is considered a privilege to help another member whenever a need arises.
The membership raises thousands of dollars annually through fund-raising activities to support Eastern Star charities and local communities. In North Carolina, the primary focus is the Masonic and Eastern Star Home located in Greensboro, North Carolina. This home provides assisted living and advanced medical care for the elderly. Masonic affiliation is a requirement for admission.
The Grand Chapter of North Carolina is committed to helping young people who are seeking to further their education and may have financial restraints. Two types of scholarships are awarded: ESTARL (Eastern Star Training Award for Religious Leadership) and Grand Chapter Scholarships. North Carolina members also sponsor a camp for girls in the beautiful mountains of Boone, North Carolina.
For more information please visit our website.
or our Facebook page